SPECTRE Orlebar Brown Blue Linen Shirt
Updated May 2nd, 2019 – Briefly seen during the daytime train sequence in SPECTRE, the Orlebar Brown Blue Linen Shirt Bond wears under the Matchless Blouson and with the Brunello Cucinelli chinos and J.Crew Kenton boots has definitely caused some confusion.
The shirt is almost certainly from Orlebar Brown, but the exact model is still up for debate, with options from their past lineups including the Malone, the Morton Classic in Butterfly Blue, the Morton Tailored in Butterfly Blue, and the original Morton in Sky.
Malone                                                                         Morton Classic   
    Morton Tailored                                                       Original Morton 
This year, Orlebar Brown has the Morton Tailored Fit Linen Shirt in Azure for $245.00/£175.00. If you want a shirt from the Bond brand (and don't mind paying up), it's still an excellent option.
Features Wanted for the Orlebar Brown Blue Linen Shirt: 
Light blue, long sleeve linen shirt with visible weave in the fabric
Shorter, non-button down collar
Trim or slim fit (debatable since we only see it under the jacket)
No chest pocket
Tonal blue buttons
We've got lots of great option this season, so I'm being stricter with the alternatives. No chest pockets, no button down collars and we want as close a color to what we see on screen as we can get.
Now if you don't mind the chest pocket (or even prefer it), there are some solid alternatives. Check out these ones from Amazon Essentials ($25.00), our old stand-by Uniqlo ($29.90), GAP ($59.95), and Onia ($135.00).
Best Option for the SPECTRE Orlebar Brown Blue Linen Shirt 
This one checks all the right boxes. The color is a great match, we get the style details we're looking for. And it's on sale, down from the MSRP of $69.50. I think this is an older color, which is no longer stocked on the Perry Ellis site. But Zappo's has sizes small to XL available. If you want to try the same style in a slightly heavier fabric, they also have a Perry Ellis 60% cotton/40% linen shirt in the same color for $36.57.
Under $50
A little darker blue than ideal. And the fabric is 55% linen/45% cotton. But it's a good price, it comes in both a slim and standard fit for different body types, and Amazon has most sizes in stock.
It's a great color and has spot-on style details. But they've gone with a 58% linen/42% cotton blend fabric. There's also that small "CK" logo embroidered on the left chest. But it's not very noticeable. Coming to you from Nordstrom Rack, where they have sizes small to XL available.
I gotta admit, I like that color name! Definitely a paler blue, but the design of this Macy's house brand option is very close to what we want. Currently on sale for $49.99, but Macy's almost always has additional discounts so it can be had for less.
Under $100
No, this isn't a mistake. This is almost exactly the same shirt as our "Best Option" above, with one difference. The sleeves don't have those button tabs you can do up to keep them rolled. Again, I couldn't find this particular color on the Perry Ellis website. So it's also coming from Zappos. They have sizes small to XXL in stock. So why wasn't this the Best Option? The price and (judging by the product pics) it looks like it has a stiffer, dress shirt style collar.
Surrrrrre, you say it's a "Linen Shirt". But the fabric is actually …
wait for it ….
88% ORGANIC COTTON!!! You know what I have to say about that?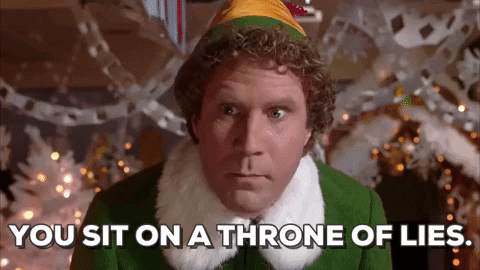 Still, it's a nice shirt with the right design details. And maybe it's just me, but I actually prefer a slightly darker blue. Next is stocking this one, with sizes small to XL available.
Man, Mango has been knocking it out of the park this season! Yes, this is the blue version of our "Best Option" for the Bond 25 black Jamaica shirt. We get that soft, unstructured one-piece collar, a great color match and tonal buttons. Mango has sizes XXS to XL available on their website. Just note that this is a Mango slim-fit. I'm a medium in almost every brand, and I definitely need to size up to a Large in their shirts.
Speaking of my preference for a slightly darker blue …. If I didn't already have my alternative hanging in the closet, this is the one I'd go for. It may not be screen accurate, but I'm really liking that color. Plus it has that soft, unstructured collar that works so well with a 100% linen shirt. Banana Republic has sizes XXS to XXL in stock on the website. These guys are almost always running some type of sale, so with a little patience you can probably get it for about 30% off.
As always, I'll keeping adding viable options as I find them. In the meantime, share your alternatives in the comments! And remember to check us out our Instagram feed, Facebook page and Pinterest Boards for more James Bond style advice, inspiration and info on where to find the latest deals!
Images sourced from startfilm.ru and philnobilejr on Twitter.