A Bond Fan Christmas Wish List
I think there may be a law somewhere that all websites must do a "Gift Guide" article for their readers around this time of the year. "10 Great Gifts for Tech Lovers". "5 Best Gifts for Car Fanatics". "20 Presents the Chef in Your Life Will Adore!" Dog lovers, cat lovers, travel enthusiasts, people who like to knit and sew. They ALL get lists. And so, by that logic, this should be our generic post on "Gifts for the Bond Fan".
Well, I decided to go a slightly different route. You see, the "Bond Fan" in this post's title is me. And what follows is a personal list of gifts that I want to see under my tree this holiday season! A touch selfish? Maybe. But I've tried to be a good boy this year, so hopefully that balances things out with Santa.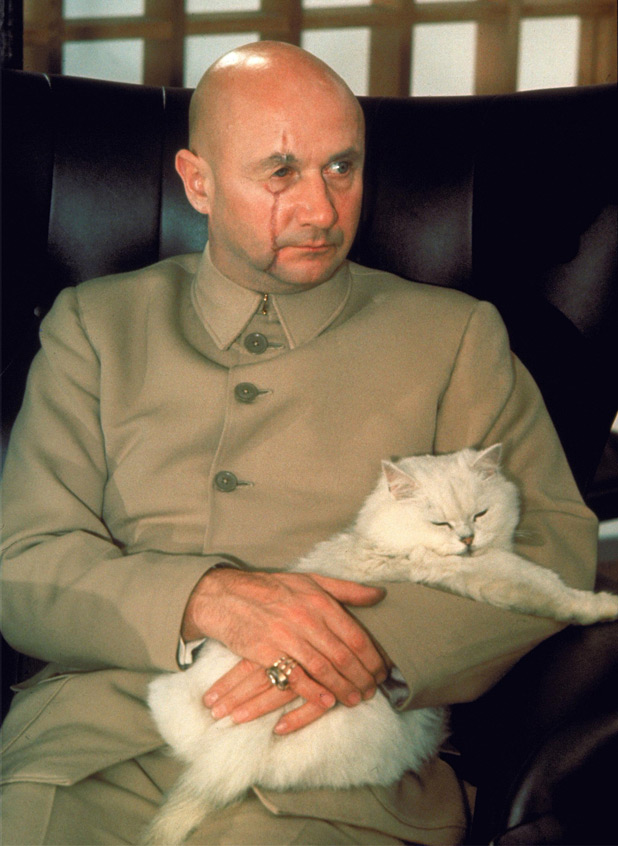 Of course, many of the items below may work for the Bond fan in your life as well (I have a feeling we may share similar tastes). And my Wish List is a mix of the affordable, the moderately priced and the relatively expensive, so there is lots to choose from at different price points. This post may be selfish, but I'm still a pretty realistic guy all in all!
Okay, on to my choices!
Books
I use a Kindle for about 95% of my reading. But there are those rare times when I actually have an hour to sit quietly and decompress with a nice single malt. And for those times I want an actual book in my hands. Something substantial in form, with interesting content I can get lost in. For me, the choices below are exactly those types of books. The topics are a mix of Bond, men's style know-how and inspiration.
The book every Bond fan should have in his or her collection. After they've collected all the Fleming novels, of course. I'm embarrassed to admit I do not have this in my collection yet, a situation I intend to resolve as quickly as possible!
The book every McQueen fan should have in his or her library. Period.
A great reference guide for men discovering their personal style. My original copy was lost during a move a year ago. So it's time to pick up a new copy. I think it says something about a book when you're willing to buy it twice.
And then there's this classic reference guide! Flusser mixes history and practical knowledge on topics ranging from types of suit fabrics and patterns to white-tie etiquette. Worth the price just for the photos of men's style icons from the last 70 years.
You can't really discuss Bond style without understanding at least a little about the heritage behind it. And I don't know nearly enough about that topic! So this history of famous British brands is on my "Must Read" list.
For the Bar
The temptation may be to buy your Bond fan ones of those $20 complete bar kits. You know, the ones that come with the shaker, the jigger, the strainer, the muddler, etc., etc.  I've had one of those. And a) I didn't use two-thirds of the equipment that came with it and b) the quality of the pieces I did use wasn't that great. With experience, I've learned I want three things. A bombproof shaker. A non-slip double jigger. And a solid channel knife that delivers, "a large thin slice of lemon peel" every time.
The walls are 1.35 mm thick. And it weighs almost a pound. It's not just a shaker. It's a weapon!
I've owned plenty of OXO products and they've never disappointed. The fact that the channel knife is also a zester is just a bonus.
This would be one of the "relatively expensive" items on my list. Do I really need to sip my martinis out of a $150 glass? Obviously I do not. But I reeeally want to! Cumbria Crystal has the Bond connection through the use of their Grasmere Tumbler in Casino Royale. The Loop Martini Glass combines the same attention to beautiful design with the quality of English made hand blown and hand cut crystal. This will stay in my private bar to be used exclusively by me.
Clothing
Grabbing a shirt or sweater off a sales rack and covering it in wrapping paper is easy. What I want is clothing that comes complete with an "experience", a quality that's inherent in its design or creation that makes it special. But the price can't completely destroy my wallet. Luckily, if we look around enough, we find it's possible to achieve both goals.
I've praised the work of Daniel Love's Royale Filmwear more than a few times on this site (you can read my review of his Harrington jacket here). But it's not just me. Many Bond fans have known about the quality of his reproductions, his eye for detail and the passion he brings to each project for a few years now. There's a reason each of his releases sells out in days. And now Royale Filmwear is getting ready to release the latest version of their Skyfall Pea Coat. You can't buy it yet. But if you head over to the website, you can email Daniel and get your name on the wait list. Should be ready to drop any day now. And I'm ready get to mine!
Oliver Wicks is just one of the many made-to-measure suit services that have appeared online over the last five years. I'm using them as an example here for three reasons. First, they have a solid reputation on the men's style forums. Second, that super 150s Vitale Berberis Canonico wool suiting is an incredibly close match for the Tom Ford suit Bond wore at the start of SPECTRE. Third, they have a pretty good sale going on right now. You can read more about that on their site. My point is this. While we Bond fan may not be able to afford Tom Ford or full bespoke, we can still get a very nice quality suit for a reasonable price that's actually made to fit our bodies. For that one "special suit", it's worth the extra effort it takes to have one made.
Why do I want it? Because it's a well made shirt in the classic Connery-Bond style. I'm not sure I really need another reason.
Remember the MTM suit above? This is the tie equivalent. There are many off-the-rack grenadine ties that will cost you north of $100 easy. What's special about Sam Hober is the fact that they custom make each tie for each customer. This is what I meant about clothing that comes with an experience. The cherry on top is that they do it at a very fair price. You can read more about Sam Hober ties in this post.
They have one eyelet too many to be an exact match for the Church's Ryder IIIs Bond wore in Quantum of Solace. But those boots are also $525. Meanwhile the Gosforths are also made in the UK and feature a full leather lining and Dainite sole. I also like their slightly sleeker shape more than the Ryder III's. That's just personal preference. But hey, this is my list ….
Accessories
I already have a pair of Persols, so I don't really need another. But then again: McQueen! The King of Cool's 714s had blue lenses. I tried those on a few years ago and honestly, I wasn't all that crazy about the color. They were also about $400 at the time. So I'll stick with the grey/green lenses and save my "secret Santa" $270.
Out of all the bags we looked at in our recent article on Daniel Craig's luggage, this is my favorite. I already have a larger leather duffel bag (this one) that I've been very happy with. But it's too big for carry-on. The Frost River Flight Bag will serve that need nicely, thank you very much! And do so quite stylishly.
And that's all I want! How about you? Leave your top wish list items in the comments below; you never know who'll see 'em! And if you'd prefer to give the gift of a truly memorable experience, we have some suggestions in our Father's Day Gifts for the Bond Fan post that should do the trick!